Do I Really Need Advance Directives
April 15, 2013
Do I Really Need Advance Directives for Health Care?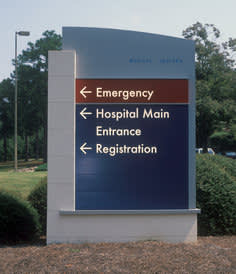 Many people are confused by advance directives. They are unsure what type of directives are out there, and whether they even need directives at all, especially if they are young. There are several types of advance directives. One is a living will, which communicates what type of life support and medical treatments, such as ventilators or a feeding tube, you wish to receive. Another type is called a health care power of attorney. In a health care power of attorney, you give someone the power to make health care decisions for you in the event are unable to do so for yourself. A third type of advance directive for health care is a do not resuscitate order. A DNR order is a request that you not receive CPR if your heart stops beating or you stop breathing. Depending on the laws in your state, the health care form you execute could include all three types of health care directives, or you may do each individually.
If you are 18 or over, it's time to establish your health care directives. Although no one thinks they will be in a medical situation requiring a directive at such a young age, it happens every day in the United States. People of all ages are involved in tragic accidents that couldn't be foreseen and could result in life support being used. If you plan in advance, you can make sure you receive the type of medical care you wish, and you can avoid a lot of heartache to your family, who may be forced to guess what you would want done.
Many people do not want to do health care directives because they may believe some of the common misperceptions that exist about them. People are often frightened to name someone to make health care decisions for them, because they fear they will give up the right to make decisions for themselves. However, an individual always has the right, if he or she is competent, to revoke the directive or make his or her own decisions. Some also fear they will not be treated if they have a health care directive. This is also a common myth – the directive simply informs caregivers of the person you designate to make health care decisions and the type of treatment you'd like to receive in various situations. Planning ahead can ensure that your treatment preferences are carried out while providing some peace of mind to your loved ones who are in a position to direct them.