Executors Fees
May 18, 2015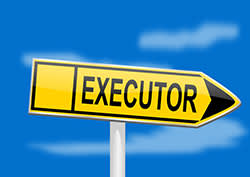 An executor's fee is the amount charged by the person who has been appointed as the executor of the probate estate for handling all of the necessary steps in the probate administration. Therefore, if you have been appointed an executor of someone's estate, you might be entitled to a fee for your services. This fee could be based upon a variety of factors and some of those factors may be dependent upon state, or even local, law.
General Duties of an Executor
Securing the decedent's home (changing locks, etc.)

Identifying and collecting all bank accounts, investment accounts, stocks, bonds and mutual funds

Having all real estate appraised; having all tangible personal property appraised

Paying all of the decedent's debts and final expenses

Making sure all income and estate tax returns are prepared, filed and any taxes paid

Collecting all life insurance proceeds and retirement account assets

Accounting for all actions; and making distributions of the estate to the beneficiaries or heirs.
This list is not all-inclusive and depending upon the particular estate more, or less, steps may be needed.
As you can see, there is a lot of work (and legal liability) involved in being the executor of an estate. Typically the executor would keep track of his or her time and a reasonable hourly rate would be used. Other times, an executor could charge based upon some percent of the value of the estate assets. What an executor may charge, and how an executor can charge, may be governed by state law or even a local court's rules. You also asked whether the deceased can make you agree not to take a fee. The decedent can put in his or her will that the executor should serve without compensation but the named executor is not obligated to take the job. He or she could simply decline to serve. If no one will serve without taking a fee, and if the decedents will states the executor must serve without a fee, a petition could be filed with the court asking them to approve a fee even if the will says otherwise. Notice should be given to all interested parties such as all beneficiaries.
If you have been appointed an executor or have any other probate or estate planning issues, contact us for a consultation today.