I Wasn't Wearing My Seatbelt. Can I Still Sue?
May 23, 2016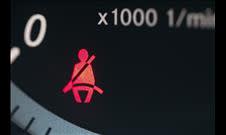 It is well accepted that wearing a seatbelt greatly reduces the risk of injury in an automobile accident. It is designed to keep a car's occupant from being thrown around the passenger compartment or even ejected from the vehicle. It is significantly more dangerous to ride in an automobile without wearing one. That is why all cars are required to have them installed and almost every state has passed a law requiring drivers and passengers to wear their seatbelts. The answer to whether a person who fails to observe these laws can still collect money for injuries by filing a lawsuit depends entirely on the state.
In some jurisdictions, if an individual is not wearing a seatbelt, he or she may be barred from recovering any compensation for his or her injuries. These states are Alabama, Maryland, North Carolina, Virginia, South Dakota, and Washington DC. This is called contributory negligence.
In other states, a different system is used. A jury must determine what percentage of a plaintiff's injuries were caused by the plaintiff's failure to wear a seatbelt. The court will then reduce the award by that percentage. The states that follow this system are Alaska, Arizona, California, Florida, Kentucky, Louisiana, Mississippi, Missouri, New Mexico, New York, Rhode Island, and Washington. This system is known as comparative negligence.
All other states use a hybrid system to determine whether or not a person can recover in a car accident when he or she was not wearing a seatbelt. If more than half of that individual's injuries were caused by his or her failure to wear a seatbelt, he or she may not collect damages in court.
Even though the law varies from state to state, in every state, failure to wear a seatbelt can significantly reduce, or even completely bar, a person's ability to recover damages and be made whole after a traffic accident. The law is meant to compensate a person for what he or she has lost through no fault of his or her own. The law says that failure to wear a seatbelt places some of that fault on the victim in a car accident.