If an Intruder Gets Hurt on My Property, Am I Liable?
July 18, 2016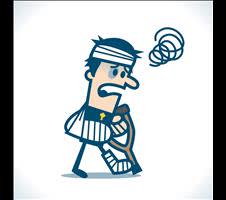 A landowner owes a duty of care to everyone who enters his or her property, regardless of whether that person is a trespasser, a licensee, or an invitee. This article is a discussion of the standard of care a homeowner must take for a person who has no permission to be on his or her property. It may not seem intuitive, but a person can be held responsible for injuries suffered by an intruder.
A homeowner is not permitted to set up dangerous traps for an intruder. A spring loaded gun set to fire on an intruder who opens a door is an example of such a trap. Burying landmines in the front lawn can lead to serious liability issues. Although these are extreme examples, any sort of trap set to purposely injure a potential trespasser is not permitted. The legal system does not tolerate violent self help as a means of protecting one's land from criminal activity.
In some situations a homeowner may have a duty to warn a trespasser of potentially dangerous conditions. If a large hole exists on a property that is not obvious to a passerby, it may be a good idea to put up a sign letting people know of the hole's existence. A sign in a window reading "beware of dog" can protect a landowner from liability if that dog mauls an intruder. It can also act as a deterrent, keeping would be thieves looking for another house to rob.
The most common way a homeowner is responsible for an intruder's injuries is if their home contains an attractive nuisance. This is a potentially dangerous condition that may seem particularly inviting to trespassers. Trampolines, swimming pools, and swing sets can attract children onto a person's property without invitation. Landowners must be aware that children who get hurt while playing on their property can sue for their injuries, even if they never had permission to be on the property. Even an empty pool can attract skateboarders participating in an inherently dangerous activity, creating liability for a homeowner. The best way to protect oneself from this liability is to build a tall fence to make it impossible for small children to trespass and to make it clear to older children that their presence is unwelcome.