Making Decisions About End of Life Medical Treatment
March 20, 2017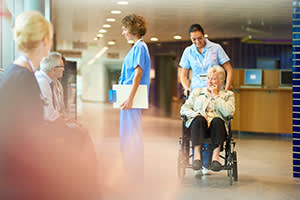 While advances in medicine allow people to live longer, questions are often raised about life-sustaining treatment terminally ill patients may or may not want to receive. Those who fail to formally declare these wishes in writing to family members and medical professionals run the risk of having the courts make these decisions.
For this reason, it is essential to put in place advance medical directives to ensure that an individual's preferences for end of life medical care are respected. There are two documents designed for these purposes, a Do Not Resuscitate Order (DNR) and a Physician Order for Life Sustaining Treatment (POLST).
What is a DNR?
A Do Not Resuscitate Oder alerts doctors, nurses and emergency personnel that cardiopulmonary resuscitation (CPR) should not be used to keep a person alive in case of a medical emergency. A DNR is frequently used along with other advance medical directives by those who are critically ill and prefer not to receive life sustaining treatment.
What is a Physician Order for Life Sustaining Treatment (POLST)?
A Physician Order for Life Sustaining Treatment is similar to a DNR, however a POLST is prepared by a patient's doctor after discussing end of life treatment options. This is not a legal document prepared by an attorney, but rather a binding doctor's order that is kept with a patient's medical records. A POLST declares a patient's preference for receiving certain life sustaining treatments, as well as treatment options the patient does not want to receive or to be continued.
Examples of these treatments include, but are not limited to, artificial nutrition and hydration, intubation and antibiotic use. These decisions should be made when there is no medical crisis that can affect an individual's decision making, after various treatment options have been discussed with his or her doctor. In short, a POLST ensures that a patient will receive appropriate treatments, but not be subjected to life sustaining measures the patient does not want.
By having these advance medical directives in place, a person can have peace of mind knowing that he or she will receive end of life treatment according to his or her wishes, and loved ones will not be forced to go to court to obtain the right make these decisions.