Preventing Will Contests
Oct. 17, 2016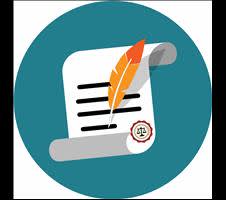 So, you have a will, but is it valid? A will can be contested for a multitude of reasons after it is presented to a probate court. It is in your best interest to have an attorney draft the will to prevent any ambiguity in the provisions of the document that others could dispute later.
A will may be targeted on grounds of fraud, mental incapacity, validity, duress, or undue influence. These objections can draw out the probate process and make it very time consuming and expensive. More importantly, an attorney can help ensure that your property is put into the right hands, rather than distributed to unfamiliar people or organizations that you did not intend to provide for.
At the time you executed the will, you must have been mentally competent, or of "sound mind." A court will inquire as to whether you had full awareness of what you were doing. There will also be an inquiry into your understanding and knowledge of the assets in your name. If, at the moment you executed the will, you were pressured or influenced by another individual to sign the document, it may be invalidated.
If the document was signed under duress or undue influence, the provisions are likely to be against your intentions or requests. Moreover, if you are trying to nullify a will on your own behalf, you are likely to need an attorney because it is very difficult and complicated to demonstrate the existence of duress, fraud, or undue influence. If drafting a new will, counsel can ensure that your document abides by all of the validity requirements, so the will's provisions can successfully carry out your intentions after your death.
For example, the will creator or "testator," is usually required to sign the document before several witnesses who are over the age of eighteen, during a certain period of time. A will or a certain bequest to a person could be deemed void if the beneficiary was also a witness. In your state, you may be able to execute a "self-proving affidavit," which may do away with some of the requirements in order to establish a valid will. The testator should also designate a person to execute the document. Consult your attorney to ensure that your will comports with your state's particular laws and is sustainable against any future contests.