What if More than One Party Is Responsible for My Injuries?
Jan. 23, 2017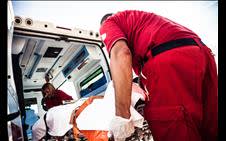 If you were injured in an accident, it may be possible to hold another individual accountable by pursuing a personal injury lawsuit. In some cases, however, more than one person may be responsible for your injuries. In these circumstances you may still be compensated under the doctrine of comparative fault: the allocation of responsibility under the theories of contributory and comparative negligence.
Contributory Negligence
In the few states that still rely on the contributory negligence approach, individuals have a duty to act reasonably and not put one's self at risk of injury. This means that if a plaintiff is even partially responsible for the accident, he or she may be barred from recovering damages. This often leads to unfair outcomes because plaintiffs are punished for having any degree of fault.
Comparative Negligence
Today, most states have adopted the comparative negligence approach which allows a plaintiff to recover damages even if he or she is partially at fault for the accident. There are three types of comparative negligence: pure, modified and slight/gross comparative negligence.
Under the pure comparative negligence approach, the plaintiff's damages are reduced by the percentage of his or her fault. A more common approach is modified comparative negligence in which the plaintiff cannot recover damages if he or she is equally or more responsible for the damages. This means that the plaintiff cannot be more than 50 percent (51 percent in some states) at fault in order to recover damages. Lastly, under the slight/gross comparative negligence approach, the plaintiff will only recover damages if he or she is slightly at fault.
The Takeaway
Ultimately, comparative negligence claims lead to more just results since all of the parties involved are allocated a percentage of fault, allowing the plaintiff to be made whole for his or her injuries. Although most states have adopted this approach, proving negligence can still be complicated, and it is crucial to know which theory applies in your state. For this reason, if you are injured in an accident, you should speak to an experienced personal injury attorney today.